David M. Johnson has practiced law for more than 40 years. He has practiced family law exclusively for over 32 years. His background includes serving as a family court magistrate judge in El Paso County and representing children in both juvenile cases and bitter divorce battles over children. Since 1997 he has concentrated on complex cases involving children's issues and high value marital estates. He has handled many cases involving business valuations, complex trust issues, and spouses with substantial wealth. He has drafted prenuptial agreements and post nuptial agreements involving multimillion dollar estates.
David has acted as a court appointed special master in a number of complex cases. He also has an active and growing practice as a mediator and mediator-arbitrator in cases involving children's issues and complex financial issues. David firmly believes that most cases have a better outcome when the parties to a divorce reach agreements through mediation or mediation-arbitration. As a mediator or mediator-arbitrator he works with both sides and their counsel to arrive at an equitable property agreement and a parenting plan that is best of the children.
David is a fellow in the American Academy of Matrimonial Lawyers and is rated "AV Preeminent" by Martindale Hubble. One of the highlights of David's legal career was coaching the Palmer High School Mock Trial team for four years, including the 2009 State Championship team.
David graduated from the University of Notre Dame in 1971 and from St. Louis University School of Law in 1976. He is a past President of the University of Notre Dame Alumni Association and a former member of the Board of Trustees of the University of Notre Dame. He served in the Peace Corps in the Marshall Islands from 1971-1973. He is the proud father of one daughter, Marianne Johnson, who now lives and works in Virginia.
---
Judicial Service
Magistrate, Colorado 4th Judicial District
---
Career Highlights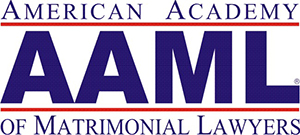 American Academy of Matrimonial Lawyers, Colorado Chapter President, 2016-2017
Colorado Bar Association, President, 2009-2010
Colorado Bar Association, Family Law Section, Chair, 2006-2007
Colorado Bar Association, Legislative Policy Committee, 2009-2012
Fourth Judicial District, Judicial Nominating Commission, 2006-2012
El Paso Bar Association, President, 1990
El Paso Bar Association, Family Law Section, Chair
---
Current Community and Professional Activities
Board of Directors, CASA of the Pikes Peak Region
Board of Directors, El Paso County Bar Foundation
Fourth Judicial District, Access to Justice Committee
Fourth Judicial District, Best Practices Committee
Colorado Supreme Court, Attorney Regulation Committee
---
Past Community and Professional Activities
Board of Directors, Legal Aid Foundation of the Colorado Bar Association, 2009-2017
Board of Directors, Colorado CASA, 2000-2003
Board of Directors, TESSA, 1988-1994
Board of Directors, Safe Passage, 1995-1998
---
Honors, Awards, and Recognition
In 2015, he was honored by the El Paso County Bar Association with the Ben S. Wendleken Award for his "…competence, compassion and ability to get things done."
Received the prestigious ICON Award from the Family Law Section of the Colorado Bar Association in 2014 for his "…significant contributions to the improvement of the practice of family law in Colorado."
Awarded the "Outstanding Family Law Attorney" by the El Paso County Bar Association Family Law section in 2013
Colorado Bar Association, Professionalism Award, 1997
C.A.S.A. President's Award, 1995
Colorado Super Lawyers since 2006
Best Lawyers in America since 1994